Gift Card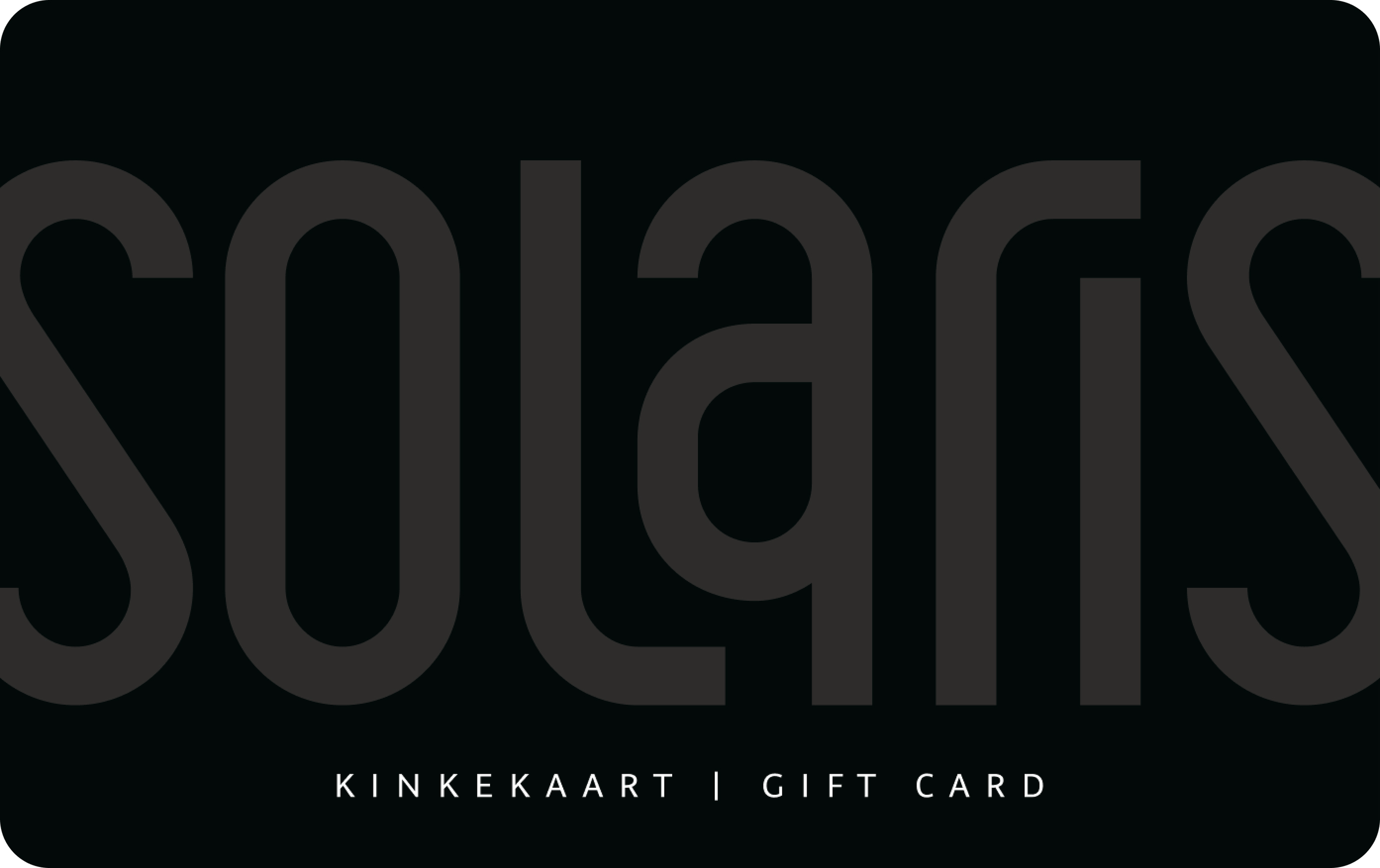 Choose the right card
You can transfer any amount of money in the 10–300 euro range on the Solaris Centre gift card. The card is valid one year from the date it is issued. Write to info@solaris.ee and tell us the amount of gift card you want. You can pick it up on the next working day.
Use everywhere
You can use the money on card in all Solaris Centre shops, in the food court and service companies* in whatever parts, until the money is used. Check the remaining amount here at the Gift card balance menu.
*except in Europark self-service checkouts and Itella Smartpost parcel terminals
Conveniently in your pocket
Solaris Centre gift card fits conveniently in your wallet, just like a bank card. Using the gift card is also as easy as paying with a bank card.
Gift card terms and conditions
Read more about how to buy and use the gift card here.
Company gift cards
You can buy Solaris Centre gift cards for a company from Solaris Information Centre / Piletilevi Box Office or contact Solaris Centre office directly: info@solaris.ee.
You will receive the gift cards from Solaris Information Centre / Piletilevi Box Office of Solaris Centre office within 2–3 days after the invoice has been received. Filling bigger orders (starting from 100 gift cards) will take up to three working days. If the cards are ready, we will inform you with an e-mail. If you would like to get the gift cards now, you can purchase them from Solaris Information Centre/Piletilevi Box Office, paying in cash or with a bank card.